Description

Size Chart

How to Measure
Trish wears a black corset with white filigree and a lightning bolt design on the front. The zipper on the front is also designed like a lightning bolt. Her black leather pants have lightning bolts on her rear and white filigree-like designs on the hips. Trish's pants are held up by a double-ended belts. Once again she has a pair of knee-high high-heeled boots. Her accessories consists of a black choker and a black leather gauntlet with three belts on it. Her nails are painted black.
Full set include: corset, pants, belt, gauntlet , choker
Processing time: 20-30 days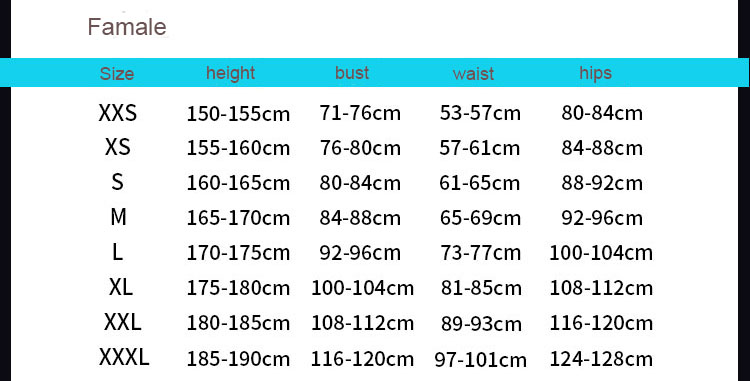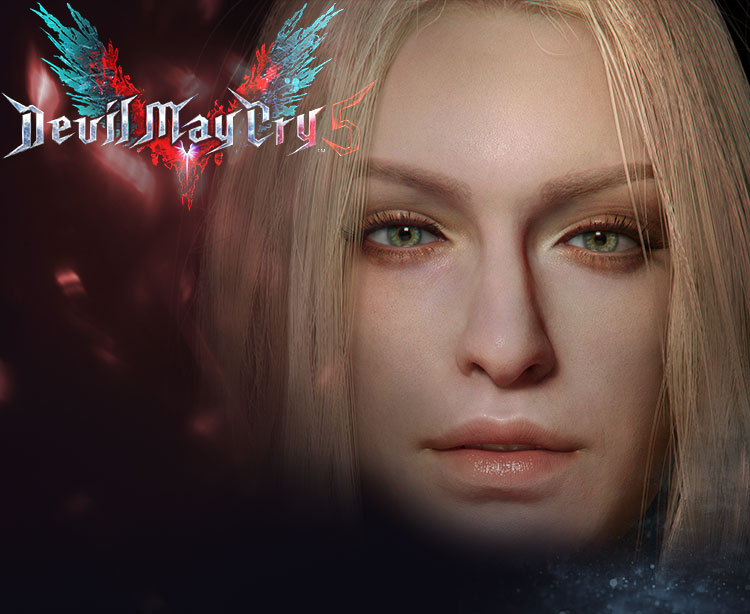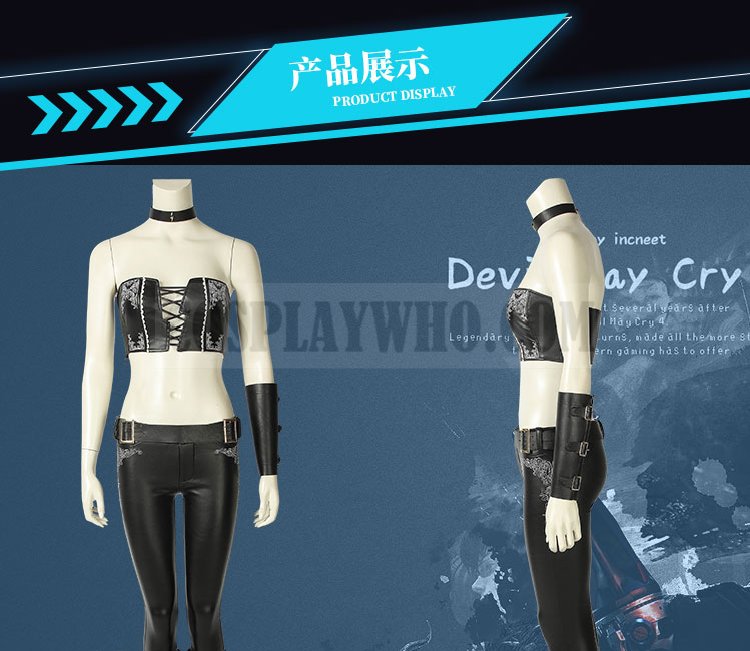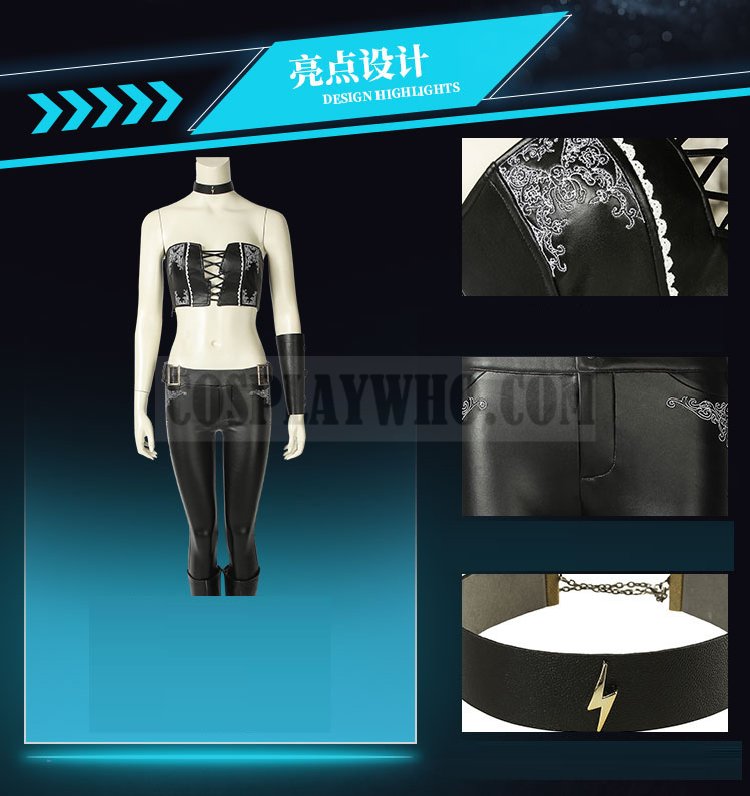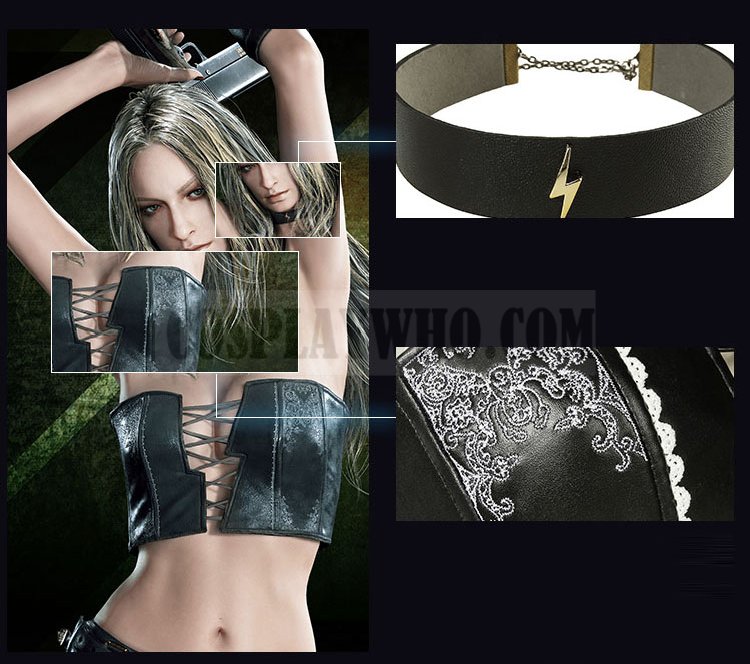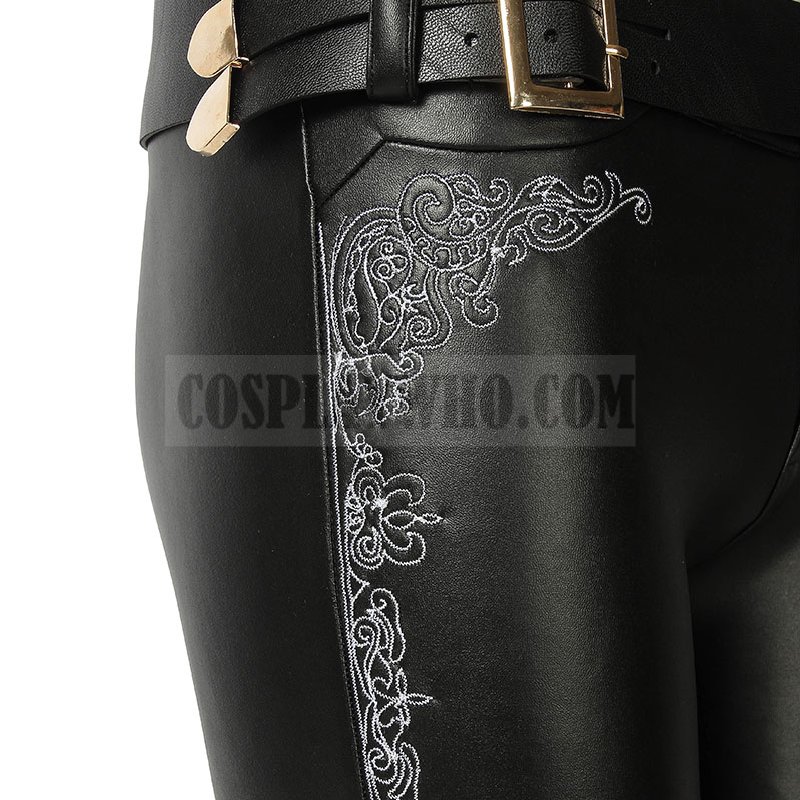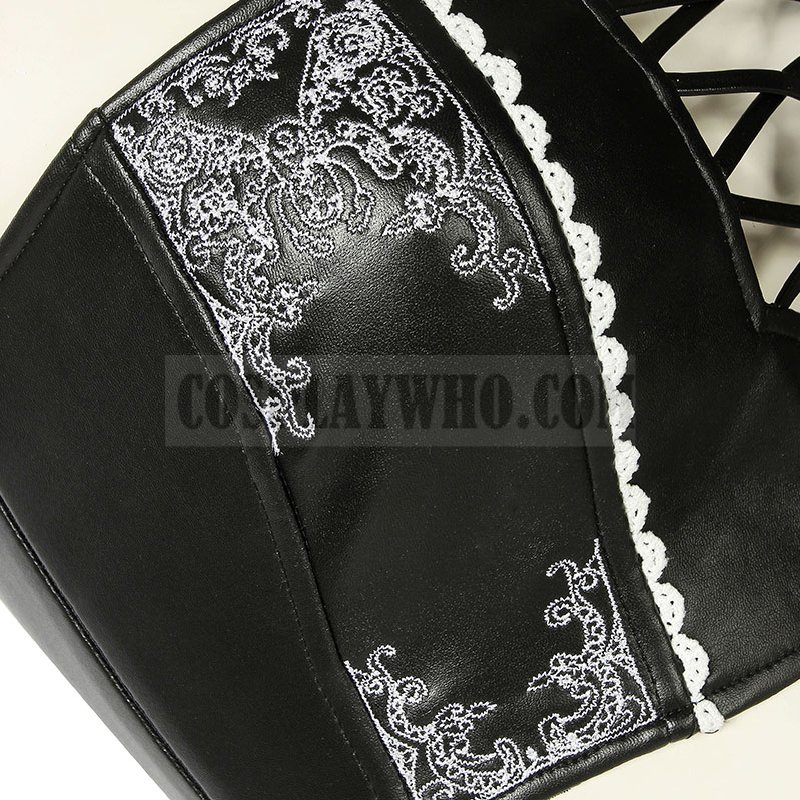 Note: Please give priority to the size chart in product's description.
Custom size
: As most of our costumes are tailor-made, if you can't find a suitable size, please choose custom size and
remark the measurements in the Shopping cart page
or email us at
cosplaywho@hotmail.com or admin@cosplaywho.com
. Measurements needed for custom size: body height, weight, chest, waist, hips, shoulder width, sleeve length for long sleeve clothes, head circumference for hat.

For custom size, please ask someone to help you do the measurements, and make a remark in the Shopping Cart page
or email us at cosplaywho@hotmail.com or admin@cosplaywho.com
Here is a step by step guide on how to measure your foot?
http://www.wikihow.com/Find-Your-Shoe-Size
More...